Saturday, July 13, 2013
Filed under: Blog entry (Home Page), News, Wings & Wheels by rich
Come on by the 1940 Air Terminal Museum at Houston Hobby Airport on Saturday, July 20 and join us for another Wings and Wheels. This month our Raffle Plane takes center stage! It's Raffle Day!
Your airplane awaits you!
Tickets are still available for $50 until noon on Friday, July 19. You can buy them right here on the website, or stop by, or call in and get in the running!
Our sixth Raffle Plane is a beautiful, white 1969 Piper Cherokee 140B with red and blue stripes. It's a looker inside and out, and is great in the air. As with all our raffle planes, Raffle Plane 6.0 is a vintage plane that is in great shape and is ready to keep bringing the joy of flight to its owner for a long time.
Find out more about N95244!
---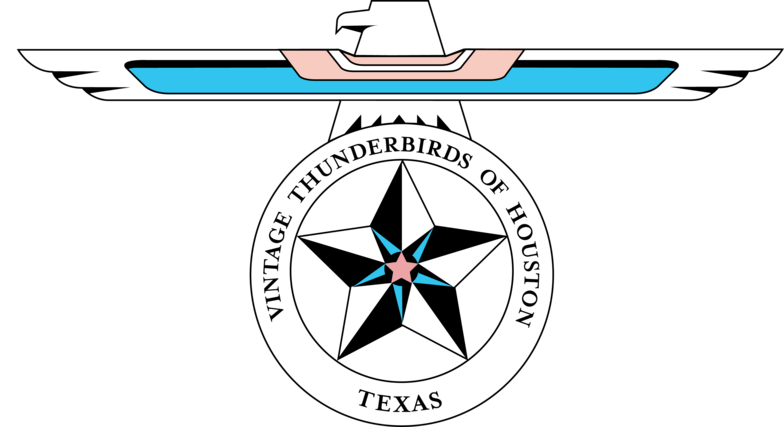 We've invited the Vintage Thunderbirds of Houston to bring their beautiful vintage land craft to show off as well. VTOH exists to encourage the preservation, restoration, and enjoyment of Ford Thunderbirds. If you have a Thunderbird and need some information or advice, these folks can help! Come see their beautiful cars!
---
Wings and Wheels is from 11 am to 3 pm the third Saturday of each month and has a different theme each month.
Admission is $7 for adults and $3 for children, and includes access to the Museum, static aircraft and vehicle displays, and supervised access to the ramp. Admission is waived for visitors who fly in, or who drive in with a classic car. Lunch is available from a local mobile food vendor.
Flaming Patties
will be onsite with their delicious gourmet burgers and grilled cheese sandwiches! Find out more at
their Facebook page
or follow them (around town!) on
Twitter
.